Dad's big day is just around the corner.  We have recipes that he's sure to love, so gather the kids and get cooking!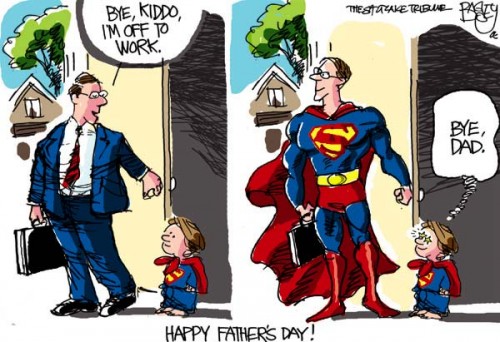 Meats & Poultry:
Pineapple Pork
Grilling Steak Techniques
Sweet Chicken Bacon Wraps
Beef Wellington
Crisp Skinned Chicken with Rosemary Potatoes
Rump Culotte with Mushroom Sauce
Dessert & Sweets:
Vanilla Cupcakes with Nutella Buttercream Frosting
Rum Cake
Chocolate Lava Cakes
Jake's Tequila Bars
Oatmeal and Whisky Cookies
Spanish Torrijas with Vanilla Custard
Chocolate Bread

Breakfast for Dad:
Bacon-Brown Sugar Waffles
Egg and Bacon Bundles
Kids cooking for Dad:

Baked Apple Pancakes
Painted Toast
© 2011 – 2013, The Foodies' Kitchen. All rights reserved.