Can you remember that time when you were preparing a recipe… and halfway through it, you realize you've run out of butter!- which you can replace with shortening and water, or you just didn't pick up the bag of brown sugar at the supermarket, but happen to have some molasses laying around… for those tight situations, we've prepared this substitution tables for you. For easy reference you can bookmark this page, drag each table to your desktop or download the PDF for you to keep and print!
Kitty
[button url='http://www.thefoodieskitchen.com/wp-content/uploads/2013/02/SubstitutionTables.pdf' blank='true' color='ffbb99′ text_color='db723d' border_color='d68056′]Download Conversion Tables PDF[/button]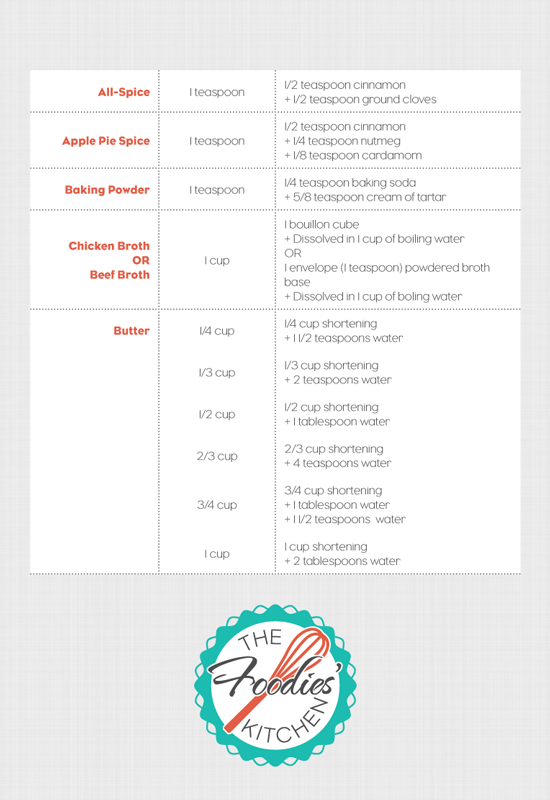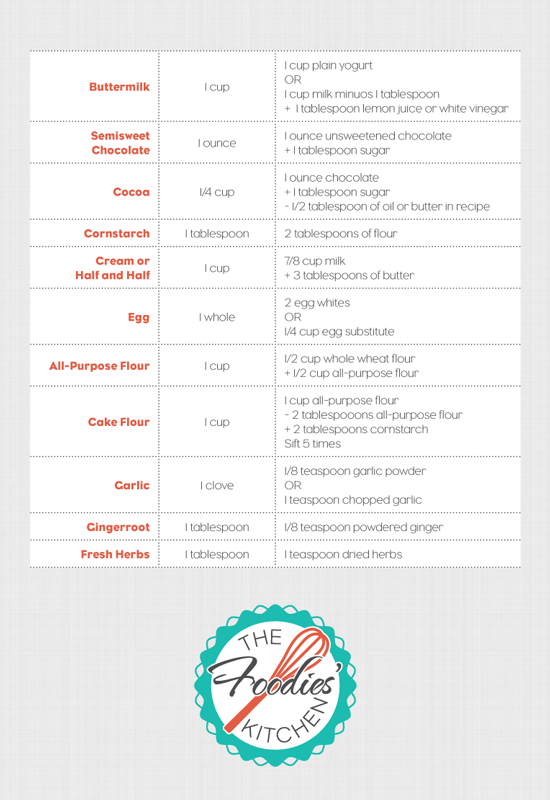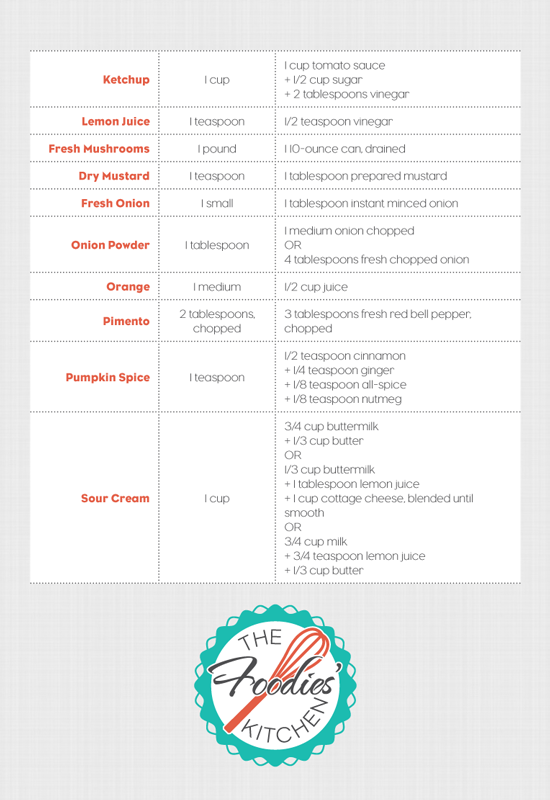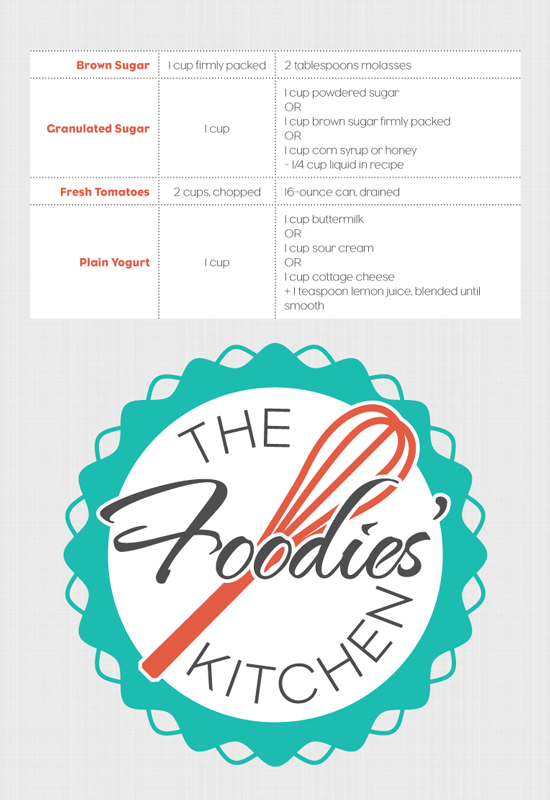 © 2010 – 2015, The Foodies' Kitchen. All rights reserved | The Foodies' Kitchen.