Guatemalan week cannot be complete if we don't mention our local beer, Cerveza Gallo. This is the beer we drink for our birthday, our friends' and family's birthdays, on weddings, on weekends, (or weekdays… wink, wink!) for the happy times… and the bad times.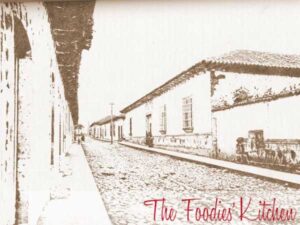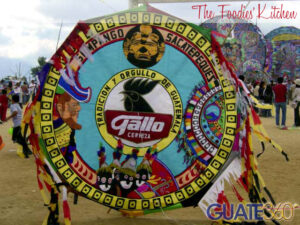 The company that produces Gallo was established in 1881 (Castillo Hermanos), back then the streets were made out of gravel and people traveled on carriages carried by horses.  There were a couple of rudimentary beer makers in town, but their quality was less than acceptable. They would ask people if they wanted their beer "with" or "without a fly".  The flavor of the beer was so bitter, they added sugar to it at their bottling section, and of course, some of the sugar was spilt on the tables attracting a good deal of flies, some of them found their way into the beer bottles and these were sold at a lower price.  (Back then, this was an option… can you imagine?!)
The founders of Castillo Hermanos were aware of this problem so they worked on improving the flavor of the beer to avoid this by tweaking formulations,  improving glass quality of the bottles and making them amber to protect beer from the light and thus maintaining its quality,  a few years later in 1895 the first master brewers from Germany were on board. In 1896 Lager Bier was launched to the market, later on this would become Cerveza Gallo and by 1915 it would receive its first gold medal for quality.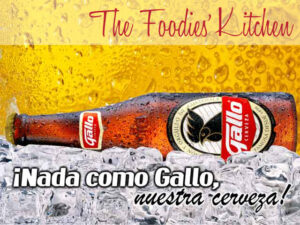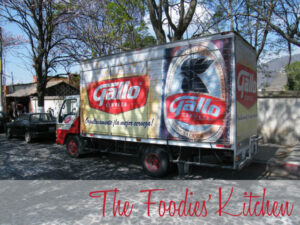 The brand was built at first by using the most important means at that time, which were newspapers, fliers and by painting their logo on the outside of little town shops. Later on they were pioneers in radio and television advertisement. By 1960 the brand sponsored soccer and baseball games as well as cycling events. Cerveza Gallo was part of Guatemalans every day life.  Today they sponsor a public activity with music and food at Christmas when they finish building and lighting the "Arbol Gallo" (Gallo Tree), this has been a tradition for many years.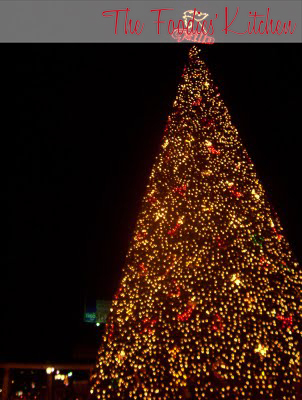 In 1979 Cerveza Gallo launched its tin can presentation, and continued to win numerous awards for quality. Internationally, Gallo is the first Latin American, and third worldwide beer to receive the Prestige Award, which is given only to those brands who have earned a gold medal 10 years in a row. Presently, it has been selected to enter the American Marketing Association's Hall of Fame in New York, which is a distinction made only to brands who have become an icon to consumers in their country of origin.
An ice cold Gallo is great as it is, but this recipe we'll share with you is very refreshing and something that people who aren't exactly beer lovers will enjoy. A catch phrase that all Guatemalas still remember is:  No estarias mejor con una Gallo? (Wouldn't you be better with a Gallo?)
Salud!

Source: Cerveceria Centroamericana, Flickr
Our Guest Foodie today is Mariano Blanding, my hubby.  Anyone who has tried his Micheladas can tell you, the man can mix a drink.  We usually have these when we make ceviche, or on very hot weekend days.
Michelada
Serves 1

Recipe by: Mariano Blanding
Ingredientes:
½  8oz can of vegetable juice (preferably with clam juice)
1.5 oz fresh squeezed lime juice
3/4 tablespoon Worcestershire sauce
¼ teaspoon salt
¼ teaspoon pepper
1 ice cold beer, preferable a Lager
Ice cubes
Procedure:
In a beer mug, put about 3-4 ice cubes then pour the vegetable juice, the lime juice, Worcestershire sauce, salt and pepper.
Mix it with a long plastic spoon. Taste it to check the seasoning. You have to be able to taste every ingredient you poured to know you added the right quantities.
Add enough beer to fill the mug, and enjoy.
The mug is served alongside the beer, so the drinker can continue pouring it in.
© 2010 – 2017, The Foodies' Kitchen. All rights reserved | The Foodies' Kitchen.