I bought some seedless concord grapes at the store a few weeks ago when I made this recipe. I had seen a blog post from Smitten Kitchen which made me want to try to bake something using them. Deb, from Smitten Kitchen, made a concord grape focaccia that looked very… grapey. I found a recipe online for concord grape muffins, which was perfect.
You need to make these muffins, is all I can say. They are moist and the baked grapes taste a little bit like jam! As they bake, they absorb all the color from the peel resulting in pockets of purple, gooey deliciousness inside the muffin.
Helga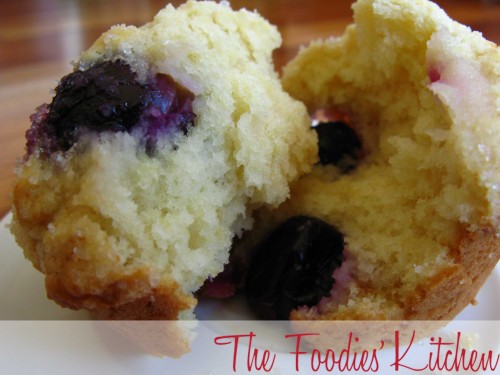 Concord Grape Muffins
Yields 12 muffins
Recipe from In Jennie's Kitchen
Ingredients:
2 cups all-purpose flour
½ cup granulated sugar
1 tablespoon baking powder
¼ teaspoon baking soda
½ teaspoon sea salt
6 tablespoons cold butter, cut into 12 pieces
1 cup whole milk
2 cups seeded concord grapes
2 teaspoons coarse sugar, for sprinkling tops (optional)
Procedure:
Preheat oven to 400ºF. Grease one 12-cup standard size muffin tin; set aside.
Add flour, granulated sugar, baking powder, baking soda and salt to a deep bowl. Whisk to combine.
Add butter and using a pastry blender, or your fingers (my preferred method), blend until it forms a sandy-looking mixture.
Pour in the milk and stir, using a wooden spoon, until just mixed and there are no visible traces of flour.
Gently fold in the grapes.
Spoon into the prepared muffin tins and sprinkle tops with an even amount of coarse sugar, if desired.
Bake 20 minutes, until tops are golden and a skewer inserted comes out clean (it's okay if there's grape jam on it).
Remove from oven and let cool 10 minutes in the tin, then transfer to a wire rack to cool completely before serving.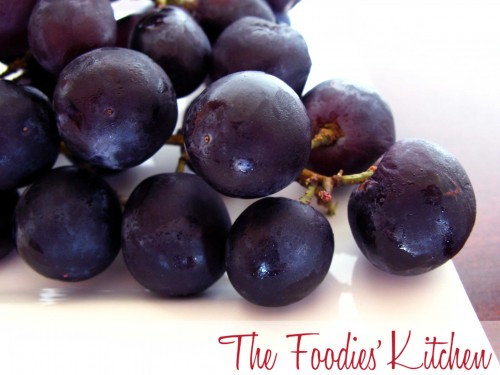 © 2010 – 2015, The Foodies' Kitchen. All rights reserved | The Foodies' Kitchen.