We couldn't have Mother's Day without a freebie. You can use them as Cupcake Toppers or as Labels to tie around your seasoned salts. Print on cardstock paper and cut around each circle. If you are using them as Cupcake Toppers, use tape or 1" inch clear stickers to secure toothpicks or lollipop sticks behind them.
Make sure to print at 100% (no scaling) or it will make smaller designs. Feel free to share them and post back your pictures to Facebook so we can see how your Mother's Day creations look!

Download here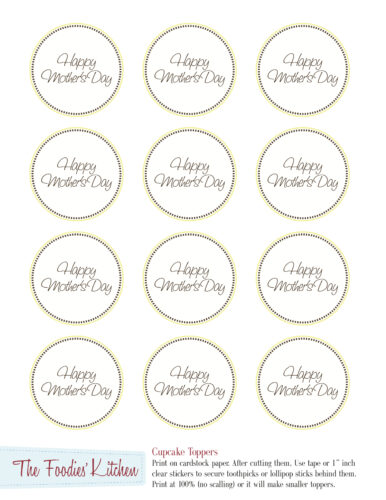 © 2012 – 2015, The Foodies' Kitchen. All rights reserved | The Foodies' Kitchen.