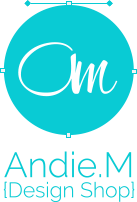 Remember Susan? She has made several collaborations with us! Please check her Instagram feed and her site Andie M. Design Shop. She is an amazing Guatemalan designer and photographer living abroad. We love to have her featured once again in our Foodies Freebies section. She is sharing an amazing setup of different kinds of pumpkin that we are absolutely loving.
Are you subscribed to our newsletter Notes? We are sending out our next newsletter in a couple of days so you still have time to get on our list and get the recipes from last month, including Kristen's recipe from Little Foodies, the month's Blog Love and freebies of the month.
So here you go, below you can download the last freebie downloads of the month, for your desktop, laptop, tablet or phone.  We hope you enjoy them!
Helga & Kitty
Download Desktop Calendar in English
Download Desktop Calendar in Spanish
Download Desktop, Calendar-Free
SaveSave
© 2015 – 2017, The Foodies' Kitchen. All rights reserved | The Foodies' Kitchen.