Mi name is Gilberto Pagua, editor at La Casa de Antociano and passionate about wine. I am thankful and excited to announce that in collaboration with the girls from The Foodies' Kitchen, we'll start this journey to expand the love and knowledge of wine.
Through these posts I will share interesting facts about wine, and several pairings with delicious recipes from the creators of this site.
To start, I want to share something I've been working since 2011 for my own blog: a wine calendar with the official wine-related celebrations. Many of this dates vary, so mark your calendars and start celebrating: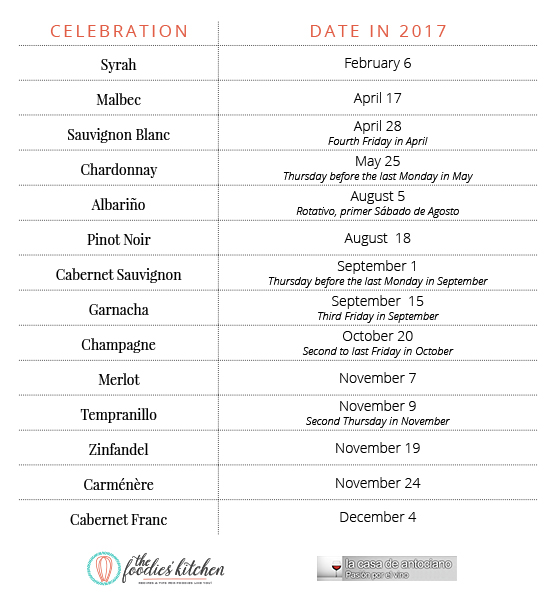 Each of these dates is an opportunity to celebrate in the best way possible, uncorking some wine and sharing with friends.
Picture Credit: Allegro Vineyards & Winery
© 2017, The Foodies' Kitchen. All rights reserved | The Foodies' Kitchen.