Hello fellow foodies! Had enough candy from Halloween yet? We sure have! We are still enjoying all the colors from the fall. We were lucky that this year  we were able to find some pumpkins, not like the gorgeous ones you see here, but close enough.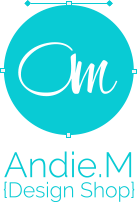 This month in our wallpaper collection, we feature another picture from the very talented Susan Ochaeta, from Andie.M Design Shop. We are loving so much the pictures that she sent us that we just had to share a second wallpaper from her… again with pumpkins! But this time, different colored pumpkins with a touch of flower and woods.
As always, all of our desktops are iOS7 and Retina display friendly. Feel free to download them all and remember to spread the word about Susan's great work.
Kitty & Helga