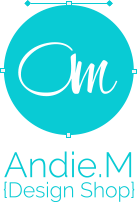 April came around with a punch! Summer here is in full swing. Nights are clear and it's always gorgeous outside! This month we feature the work from Susan of Andie M. Design Shop and an amazing instagrammer, a fellow Guatemalan living abroad. Her pictures are always perfect, and these raspberries are just what the April 2015 Wallpaper Collection needs: bright summery colors!
In a few days we'll send out our monthly newsletter Notes, where we share the best recipes of the month and a link back to the monthly wallpaper collection. Oh, if you happen to be in Antigua for this holiday season, make sure to check out the new and updated version of Fridas. We got the chance to sample their new menu… and we loved it. The Mole Poblano Chicken is our favorite overall. You can check our Instagram for pictures of the dishes we sampled.
So here you go, below you can download the last freebie calendars of the month, for your desktop, laptop, tablet or phone.  We hope you enjoy them!
Helga & Kitty