Happy Independence month Guatemala! We are so proud to be part of a country that stands up against the corruption and impunity of its leaders in a peaceful and meaningful way, as it was on the National Strike of August 27th 2015, where more than 100,000 Guatemalans united their voices.  To read more about what's going on in Guatemala, you can head over to this community post on BuzzFeed, written by Krista Lehnhoff (niece of our friend Ma. Andrea, who we interviewed a few months ago!).
Now, since our Independence Day is on September 15th, we decided to make a fun month out of it! First, make everyone's mouth water by showing some of the best candy we have to offer. To make it easier, we are doing it by number: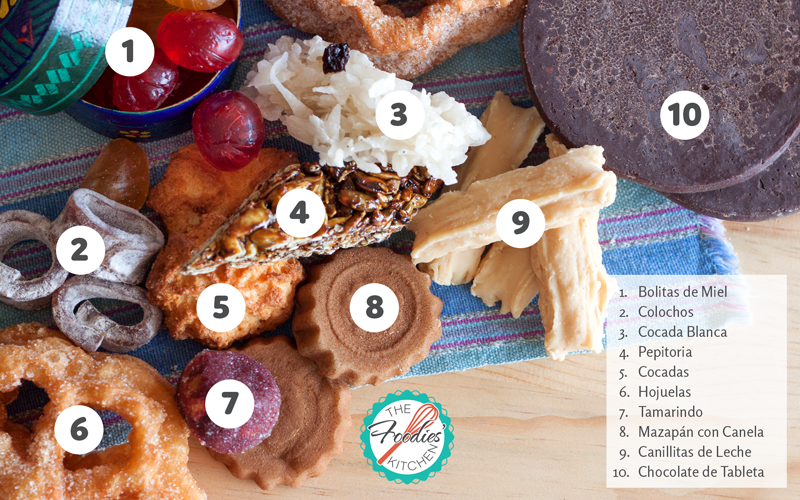 Bolitas de Miel

: Honey-based hard candy, they come in golden-yellow (original) and red.

Colochos

: Chewy guava candy, with a touch of cinnamon.

Cocada Blanca

: Bar-like goodie, made with shredded coconut and condensed milk. Decorated with a raisin on top.

Pepitoria

: Our version of a non-healthy granola bar: pumpkin seeds and plenty of caramel.

Cocadas

: A baked version, that makes a cookie-like treat. Made out of coconut, eggs and sugar.

Hojuelas

: Deep fried and fragile Rosettes, covered in sugar.

Tamarindo

: Also called Bolitas de Tamarindo, made out of sugar and tamarind.

Mazapán con Canela

: Almond and powder sugar based candy, with cinnamon. They can also come in the shape of little squares.

Canillitas de Leche

: These milk and sugar based candies are the sweetest and the most iconic sweet in Guatemala.

Chocolate de Tableta

: Following the footsteps the popularity of the Canillitas de Leche, this chocolate is made by toasting cacao beans, then they are peeled and ground, after,  the paste is mixed with cinnamon, sugar or almonds. We have different types of Chocolate combinations, depending on the region they prepare it in.
We hope you liked our little 101 of Guatemalan treats and candy, and grab these free downloads for your computer, tablet or phone. Oh, and stay tuned for this month's recipes, as we will be sharing Guatemalan and Guatemalan inspired recipes all throughout the month!
Helga & Kitty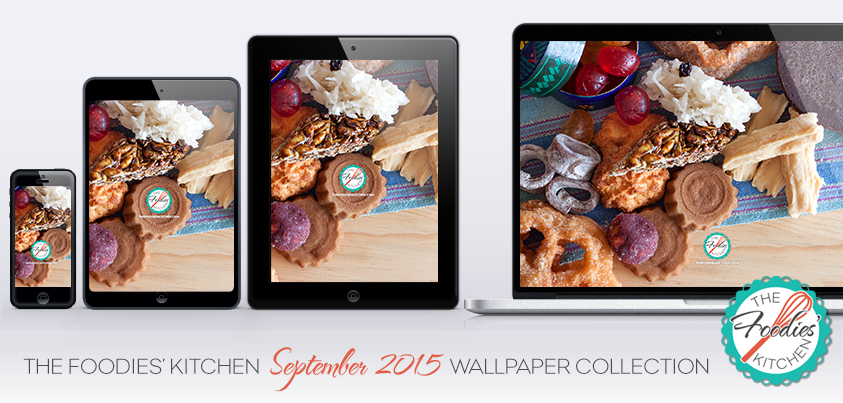 Download Desktop Calendar in English
Download Desktop Calendar in Spanish
Download Desktop, Calendar-Free
© 2015 – 2016, The Foodies' Kitchen. All rights reserved | The Foodies' Kitchen.